Citrine
Citrine - Loose Citrine Gemstones - The Loose Citrine Gemstone Superstore is Here at AfricaGems.com
The Largest Selection of Quality Natural Citrine Gemstones Available Anywhere - FREE Shipping
featured item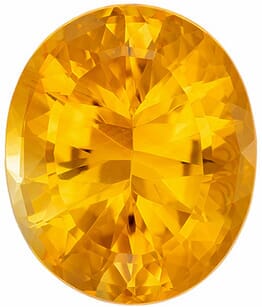 Fiery Citrine Genuine Loose Gemstone in Oval Cut, 14.48 carats, Medium Golden Yellow, 18.4 x 15.3 mm
This Genuine Citrine Gemstone Displays A Vivid Medium Golden Yellow, Excellent Clarity, Cut And Life. A Beautiful Stone In A Close To Calibrated Size And Shape, Very Bright And Lively. A Lovely Find.
Note For A More Detailed Description and/or Additional Images or Videos Of This Gemstone Please Contact Us.
Note The Very Facets That Create The Beautiful Sparkle In A Gemstone May Create Optical Illusion White Or Dark/Black Spots And Areas
Note: Be Sure To Select The Right Gemstone/Diamond By Millimeter Size Only. Selecting Your Gemstone/Diamond By Carat Weight Is Not Accurate. The Best Way To Select The Right Size Gemstone/Diamond Is To Consult With A Local Jeweler To Measure Your Setting Or Gemstone.
$670.00

Heirloom Citrine

26 Available