Moonstone
Moonstones - Fine Quality Loose Rainbow Moonstone & White GEM Moonstones for SALE at AfricaGems
featured item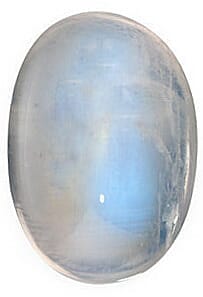 Rainbow Moonstones Oval Cabochon in Grade AAA
Our Grade AAA Rainbow Moonstone Cabochon Gemstones are a medium whitish clear tone and display a very distinct iridescent.
NOTE: Be sure to select the RIGHT gemstone/diamond by millimeter size only. Selecting your gemstone/diamond by carat weight is NOT ACCURATE. The best way to select the right size gemstone/diamond is to consult with a local jeweler to measure your setting or gemstone
CLICK HERE FOR A SIZE CHART TO PRINT OUT (*Please set your PDF viewer to 100% for accurate results).
$16.00