Tourmaline - Green
Beautiful Popular Green Tourmaline Gemstones for SALE - Fine Quality Tourmaline Stones
featured item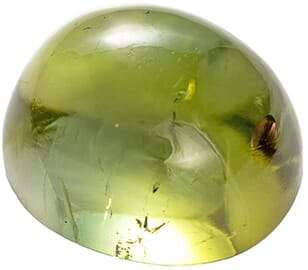 Very Pretty Green Tourmaline Genuine Loose Gemstone in Cabochon Cut, 7.96 carats, Medium Soft Green, 12 x 10 mm
This Genuine Tourmaline Gemstone Displays A Medium Soft Green , Very Eye Clean Face Up In Person, Great Polish And Outline. A Very Pretty Stone In An Attractive Size And Shape. A Lovely Find.
Note For A Personal Detailed Description Of This Beautiful Gemstone Please Contact Us And It Will Be Quickly Provided To You.
Note The Very Facets That Create The Beautiful Sparkle In A Gemstone May Create Optical Illusion White Or Dark/Black Spots And Areas
Note: Be Sure To Select The Right Gemstone/Diamond By Millimeter Size Only. Selecting Your Gemstone/Diamond By Carat Weight Is Not Accurate. The Best Way To Select The Right Size Gemstone/Diamond Is To Use Our Size Chart Image Or Consult With A Local Jeweler To Measure Your Setting Or Gemstone.
$515.00

Heirloom Green Tourmaline

100 Available
---

Pairs Blue Green

27 Available
---

Emerald Cut - Calibrated
$60.00
---

Square Cut - Calibrated
$36.00
---

Pear Cut - Calibrated
$38.00
---

Marquise Cut - Calibrated
$16.00
---

Trillion Cut - Calibrated
$65.00
---

Baguette Cut - Calibrated
$24.00
---