Genuine Diamonds
AfricaGems - Guaranteed Diamond Melee Certified by GIA - Ideal Cut - CanadaMark - Round - Princess - All Diamond Melee in White and Color Enhanced
featured item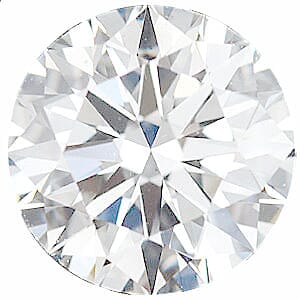 Genuine Diamonds in F+ Color VS Clarity
This Round full cut Diamond has been professionally graded as a VS clarity and F+ color by an automated GIA melee grading machine to ensure accurate grading. A VS clarity graded diamond will have inclusions that are not visible to the naked eye and can only be seen with the aid of a microscope. This diamond has been cut for full brilliance with a Very Good Symmetry, Polish, Finish and Make. A F+ color grade diamond is considered to be in colorless color grade, very suitable for white gold and platinum jewelry.
NOTE: Be sure to select the RIGHT gemstone/diamond by millimeter size only. Selecting your gemstone/diamond by carat weight is NOT ACCURATE. The best way to select the right size gemstone/diamond is to use our size chart image, or consult with a local jeweler to measure your setting or gemstone.
CLICK HERE FOR A SIZE CHART TO PRINT OUT (*Please set your PDF viewer to 100% for accurate results).
$9.00