Tiger Eye
Tigers Eye - Beautiful Natural Honey & Brown Natural Tigers Eye Loose Gemstones on SALE at AfricaGems
All Cabochon Loose Tiger Eyes Gems Available for FREE Shipping
featured item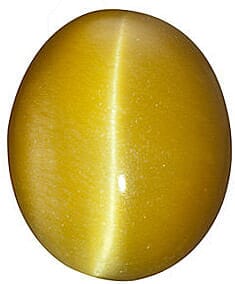 Honey Tigerseye Gems in Oval Cut Grade AAA
This Natural Honey Tiger Eye Gemstone in the AA Grade, Displays a Unique Golden Honey Color, With a Good Cut, Good Polish and Medium Dome. This Tiger Eye Gemstone Has Undergone a Treatment Called "Bleaching" to Lighten or Remove a Gemstone's Color.
NOTE: Be sure to select the RIGHT gemstone/diamond size by millimeter only. Selecting your gemstone/diamond by carat weight is NOT ACCURATE and will most likely be the wrong size. The best way to select the right size gemstone/diamond is to use our size chart image or consult with a local jeweler to measure your setting or gemstone.
CLICK HERE FOR A SIZE CHART TO PRINT OUT (*Please set your PDF viewer to 100% for accurate results).
$20.00

Tigers Eye Brown Round Cut
$25.00
---

Tigers Eye Brown Oval Cut
$10.00
---