>
>
>
Round Precision Cut - Calibrated
Round Precision Cut - Calibrated
Best Loose Round Pink Sapphire Gemstones for Pave Jewelry - Genuine Precision Cut Round Pink Sapphire Gems
featured item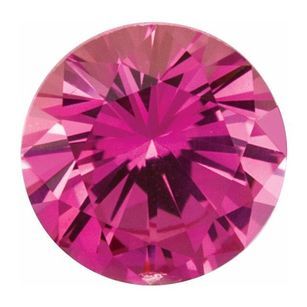 Precision Cut Round Genuine Pink Sapphire in Grade AAA
This AAA Grade Ceylon Pink Sapphire Displays An Intense Deep Pink Color with a diamond cut, excellent polish and a clarity rating of eye clean plus. Round Precision cut Sapphires are cut to the highest tolerances for brilliance, symmetry and dimensions, very similar to ideal cut diamonds. Precision cut Sapphires are more suitable for very fine quality pave gemstone jewelry. Our Pink Sapphire Gemstones have been subjected to traditional heat treatment.
NOTE: Be sure to select the RIGHT gemstone/diamond by millimeter size only. Selecting your gemstone/diamond by carat weight is NOT ACCURATE. The best way to select the right size gemstone/diamond is to consult with a local jeweler to measure your setting or gemstone.
CLICK HERE FOR A SIZE CHART TO PRINT OUT (*Please set your PDF viewer to 100% for accurate results).
$36.00